From June 18 to 20,CommunicAsia 2019 was held at Marina Bay Sands Convention and Exhibition Center in Singapore. With the theme of "Connect the Future", this year's exhibition focused on 5G, IoT, Smart City, FTTx, Broadband and other hot spots, to welcome the new 5G era. Hengtong appeared at this exhibition with a series of self-developed products and solutions, such as optical fiber, air blowing micro cable, FTTx solution, silicon photonic solution and so on, which has become one of the significant highlights of this exhibition.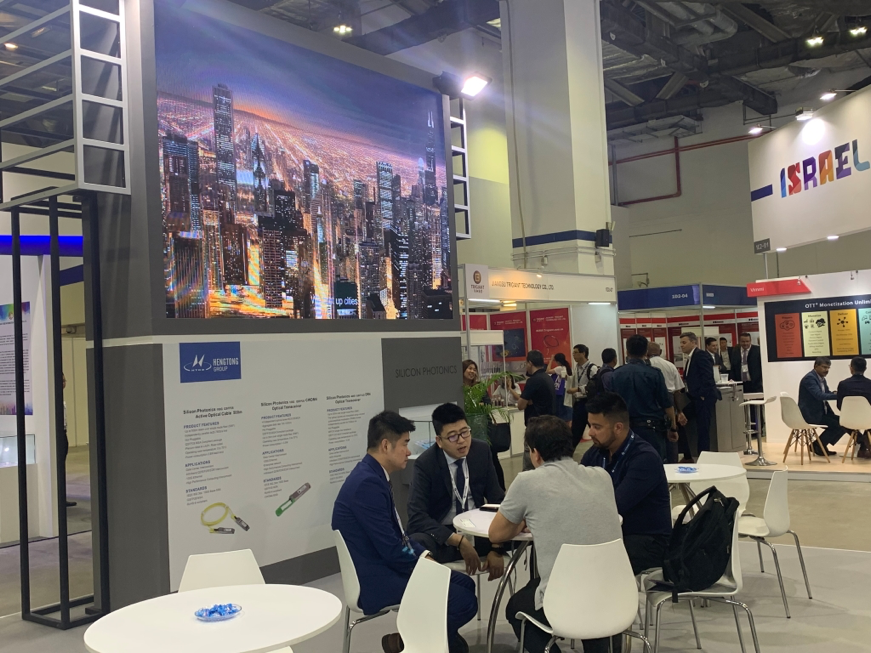 In order to meet the special needs of Southeast Asian market, Hengtong demonstrated its FTTx solution. FTTx communication system with optical fiber as transmission medium has the advantages of large transmission capacity, high transmission quality, high reliability, long transmission distance, anti-electromagnetic interference and so on. The FTTx network can satisfy the needs of current and even future broadband business development, and is the ultimate solution to broadband services development. With the further improvement of equipment technology and bandwidth, the global optical fiber access will enter a period of large-scale construction.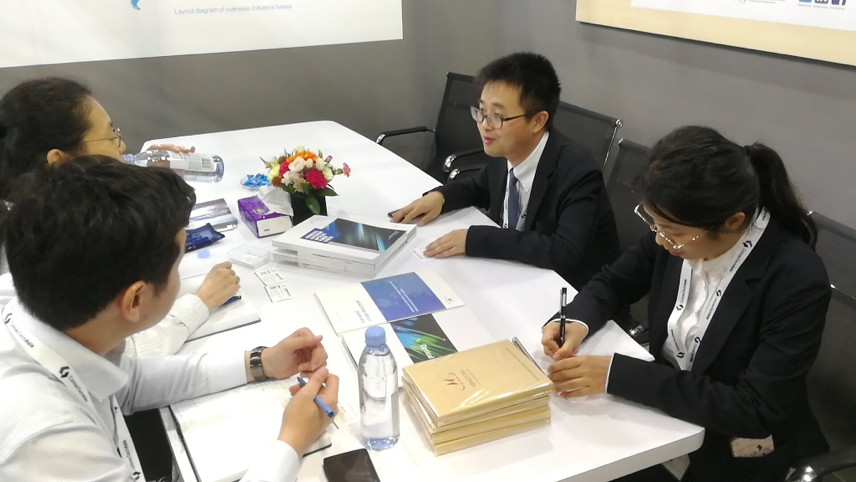 Hengtong also made specific introduction about trans-ocean communication, submarine observation network and EPC solutions. The submarine observation network, composed of coastal base station, main junction box, secondary junction box, instrument platform and hybrid submarine cable, can be widely applied in scientific research, marine forecasting, monitoring and warning, underwater rescue and other fields. Take Hengtong East Taihu Lake Water Ecological Demonstration Project System as an example,the creative integration of ocean observation technology into the ecological construction of river and lake water has promoted the research of dynamic and water ecological perception network. Hengtong is always committed to the research and development of submarine observation network, IoT and other fields.
The demand of air blowing micro cable products is increasing with the FTTH and 5G construction. The market expects smaller size, higher concentration and better air-blowing performance, especially in Europe, where pipeline resources are limited. Therefore the air blowing micro cable is accepted by many operators, and finally evolving into unique requirements on products and performance. It is worth mentioning that the air blowing micro cable of Hengtong has the characteristics of full-scene coverage, which won full recognition and unanimous praise from the experts and customers on exhibition site.
5G era provides new space for the scale application of many emerging technologies like silicon photons, and also promotes the development of the FTTx, optical fiber and cable, integrated wiring, IoT and trans-ocean communication . With the issuance of 5G license in China, Hengtong, as a pioneer, has made remarkable achievements in the field of 5G communication. In the future, Hengtong will increase the R & D investment in the high-end fields including 5G load-bearing technology, quantum communication, terahertz and the like, to assist the 5G construction in South-East Asia, and even around the world.